Cat and small animal pet sitting service
based in Jersey, Channel Islands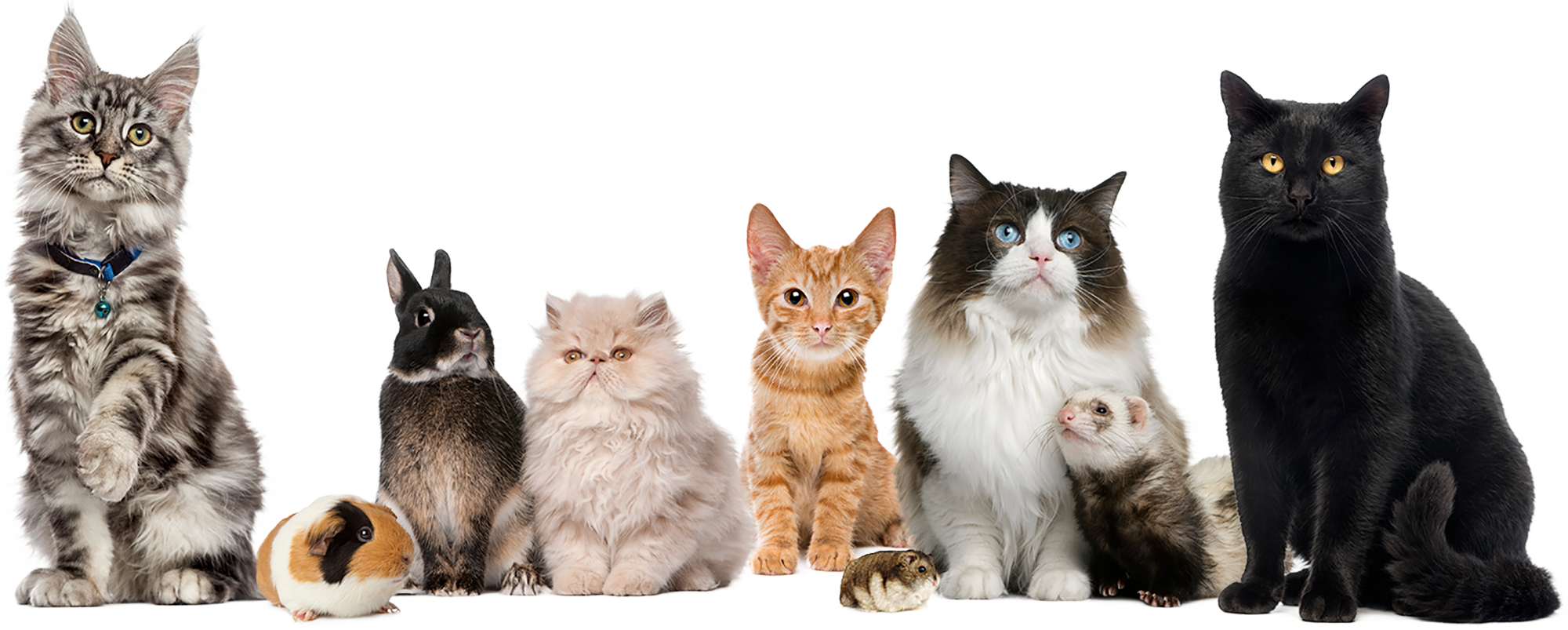 Cat and small animal pet sitting service
based in Jersey, Channel Islands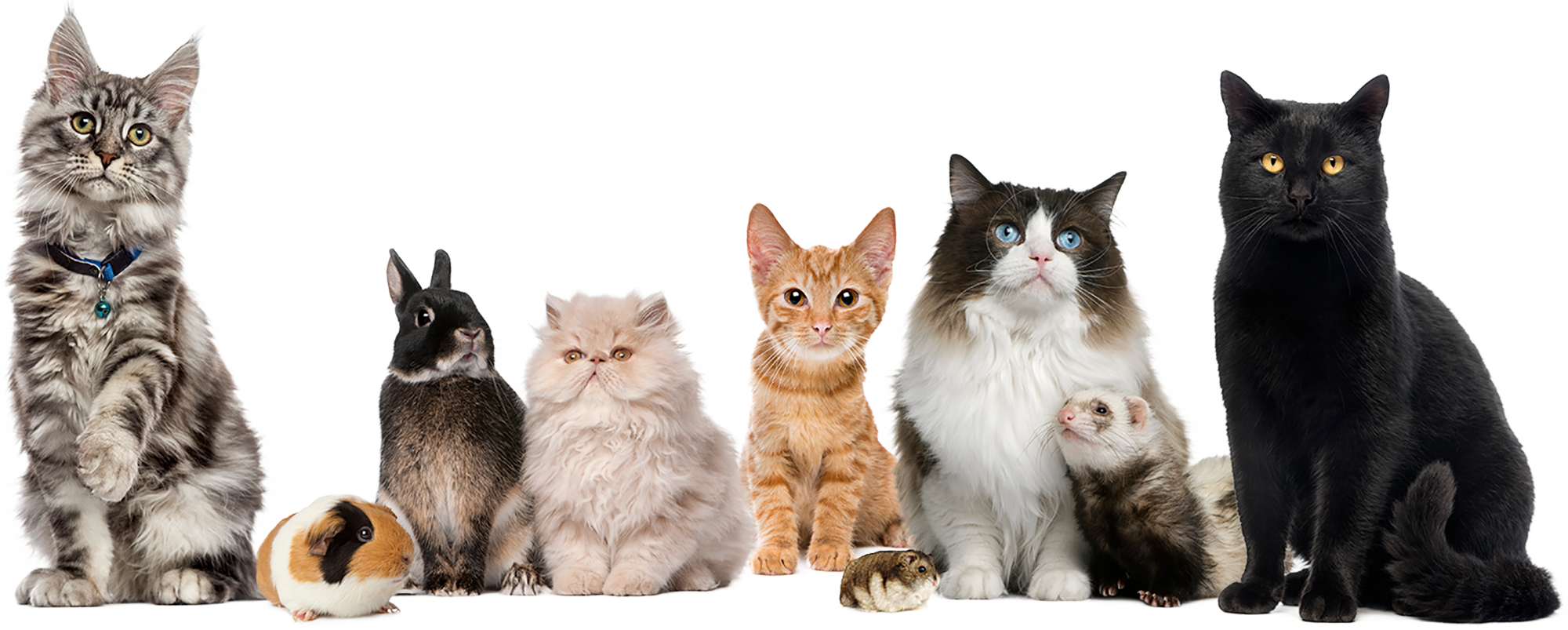 Experienced, reliable and insured pet sitting service

Whiskers was established in 2009 by Carmela Glover-Green to offer a service to pet owners who wish to have their pets cared for in the comfort of their own home whilst they are away. Over the years Whiskers has cared for: cats, dogs, tortoises, rats, rabbits, guinea pigs, budgies, gerbils, fish and chickens.
We care for animals at all stages of their lives, and have experience of pets with hyperthyroidism, arthritis, and diabetes. We are experienced at administering both oral or injected medicines.
Whiskers mainly care for cats and small animals while their owners are away from home.  If you are looking for dog sitting services, please contact our friends at Woofers.
We adore animals and our services provide you with the reassurance that your loved ones are in safe hands at home whilst you're away.
To discuss how we can make sure your home and pets are kept safe whilst you're away, please call, email or complete the contact form at the bottom of this page.
We adore animals and our services provide you with the reassurance that your loved ones are in safe hands at home whilst you're away.
To discuss how we can make sure your home and pets are kept safe whilst you're away, please call, email or complete the contact form at the bottom of this page.
Please note that we can make visits to homes in the following parishes,
but we can also offer a boarding service for some small animals.
Contact us for more information.


Typical duties that we undertake

Additional light tasks that we can do for you whilst visiting your home

At Whiskers we understand the level of trust placed on someone with access to your property. You can rest assured that Whiskers is a family business run by Carmela since 2009 and has many long-term clients. Carmela has lived and raised her family in Jersey her whole life, and is police checked. Whiskers is also registered with the JFSC and has full pet sitters insurance.
We understand that you want to return to tidy house, in the condition you left it in, with a fresh litter tray, plants alive and a happy pet awaiting you!
Please contact us if you would like to talk about the benefits of using Whiskers as opposed to a cattery.
Your pet(s) stays in their family environment, with familiar sights, sounds and smells, and is a friendly face to welcome you home.

No need to collect or drop off your cat at the cattery, which can be inconvenient for you and stressful for your cat.

Whiskers will keep an eye on your property when you're away. Leaks, unlocked windows and emergencies will be dealt with sooner and access can be provided to your property if emergency repairs are needed whilst you're away

You can book, cancel or change your visits at the last minute at no cost, so you won't have to worry about last minute changes to your travel plans

Whiskers charge per visit, not per pet. So its the same price if you have more than one cat or even a fish, budgie, gerbil and rabbit!
What some of our happy customers say

"So happy we've found Carmela. Sometimes getting our cat, Hansel, to the cattery can be a pain if we're just away for a weekend. Carmela was so friendly, came over to our house and introduced herself and instantly made us feel comfortable. Plus, Hansel was purring right away and that seemed like a good sign! When we returned, Hansel was in a very good mood and we could tell Carmela had taken good care of him. I wouldn't hesitate to recommend her and we'll definitely be using her again for holidays going forward."
"Our furry purries all have different requirements from geriatric to bouncy and nosey but all require attention and lots of TLC. We decided to try the cat sitting route as one of our cats is getting long in the tooth and doesn't like car journeys so we found Whiskers and introduced our lovelies to Carmela. On our return it was like they had missed us a little but not too much and all was fine and it looked like the cats had been on holiday!If you're worried about boarding your cats try something different and call Carmela I'm sure she will put you at your ease and your cats will have found a new friend."
"Carmela kindly took care of our two feral cats while we went away for a week. She kindly visited us before we went away to meet our cats so she could see where everything is. Carmela also emailed us while we were away to give us peace of mind that the cats were fine. Although our cats are not like normal cats as they are feral, because they take a long time to get your trust. We will definitely use Carmela to look after our cats the next time we away. We highly recommend you to anyone that needs their cats looking after while they are away. Thank you very much Carmela."
"Carmela kindly looked after my pair of cats last month and I am more than happy to recommend her. She takes great care and attention not only with the feeding and so forth but also spending plenty of time making sure that your cats are getting lots of fuss. I came home to a pair of very satisfied cats!"
"I have known Carmela for the last 5 years; in fact we were neighbours for a good proportion of that time, and so my partner and I got to know her very well. We have four cats ourselves, and being a fully fledged member of the "crazy cat lady" club, I can quite honestly say hand on heart, that Carmela is one of the most caring, loving and trustworthy ladies you could ever entrust the safety and care of your precious ones to. She looks after her own cats with such devotion, you would think they really were her own children and on the rare occasions we managed to get off the rock, we were more than happy trusting Carmela, not only with our little kitty needs, but with our house and home too. If you are looking for someone to make sure your little rascal gets fed, watered and snuggled, then look no further than Carmela and Whiskers; you really cannot get any better service on the Island!"
"I highly recommend Carmela to anyone wanting peace of mind whilst they are away from their cats and home. I booked Carmela for a week whilst I was off Island, She gave me complete peace of mind by visiting me at home before I went away to get to know Blu Smokey and find out what their daily routine was. She came daily staying to feed and give a much needed brush and cuddle whilst I was away. I will be using Whiskers for all my trips off Island and have already recommended her to my friends."

£15.00 per visit *
The duration of visits will depend on the circumstances (indoor or outdoor cat for example) but visits usually last up to 20 minutes excluding travel time.
* This includes (where applicable) travel time, daily bowl and litter cleaning, feeding, light grooming / daily attention, giving medicine and undertaking any small tasks you may need such as watering plants and accumulating mail. The rate also covers petrol and insurance costs and we do not charge extra if you have more than one animal. There is no extra charge for the initial meeting / requirements run through or for the key collection and drop off at the end of your booking.
We also offer a boarding service for some small animals.
Please contact us for more information. 
Professional Pet Care

Please select the relevant form for either a general enquiry or a pet-sitting booking request and we will respond very soon. 
Please text/email me upon departure and arrival in case of unforeseen travel delays on 07797 816 200 | whiskersjersey@yahoo.co.uk.
Please download and complete a vet authorisation form HERE, and then upload with the booking form below or email.
Please arrange for payment to be made either by bank transfer, cash or cheque on departure.
Please ensure bin liners/dustpan and brush/litter and food are stocked up and easily located for me.
I usually respond on the same day. If you do not hear back within 24 hours please email me at whiskersjersey@yahoo.co.uk